At present, the novel coronavirus pneumonia infection is still rising steadily in the world. In such a situation, it is urgent to fight against the virus. Hospital as a hotbed of virus, in order to avoid cross infection, sterilization, antibacterial is particularly important. Doctors and nurses have to contact hundreds of patients every day. In the hospitals that have applied PDA management, the antibacterial handset is their important barrier. In view of this situation, the R & D Department of swell has made some modifications in the existing machine v710, and launched an antibacterial PDA. Considering the particularity and preference of the application field, blue and white are selected as the main colors of PDA. The difference between the hand-held machine and the ordinary one lies in the material. The machine's shell is made by injection molding of antibacterial raw materials. It has a long-lasting and excellent antibacterial performance. The killing rate of E.coli and Staphylococcus aureus is over 99%, and it still has good antibacterial performance after the surface is worn.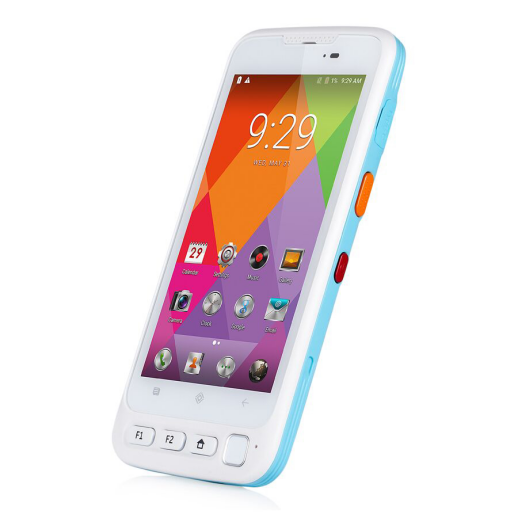 About cell phones
The body weighs 250g and is equipped with a hand strap for easy use. The system can choose 9.0 and 10.0 to meet different platform requirements. Fingerprint unlocking protects data from theft. The machine adopts moto se4710 scanning head, supports continuous scanning and adds symbols. Swell provides free SDK development package for customers to develop their own exclusive scanning software.
About swell
Swell is an enterprise dedicated to R & D and production of solid and crash resistant mobile phones and tablets. Its products cover handheld terminal, PDA, rugged tablet, walkie talkie phone, rugged phone… No matter in outdoor extreme environment, or in high temperature, cold, flammable and explosive places, the products meet different customer needs and application scenarios. The pursuit of high quality and innovation makes us based on the market. Swell provides quality pre-sales and after-sales service. Experienced engineering team provides customers with the most professional technical support and question answering.
---
Post time: Jul-01-2020