V800 8.0inch IPS 800×1280 Dragon trial (AGC) Rugged industrial Tablet / PDA/hand terminal, Designed for a wide range of industries, including industrial manufacturing, public safety and utility services, operating in extremely demanding environments..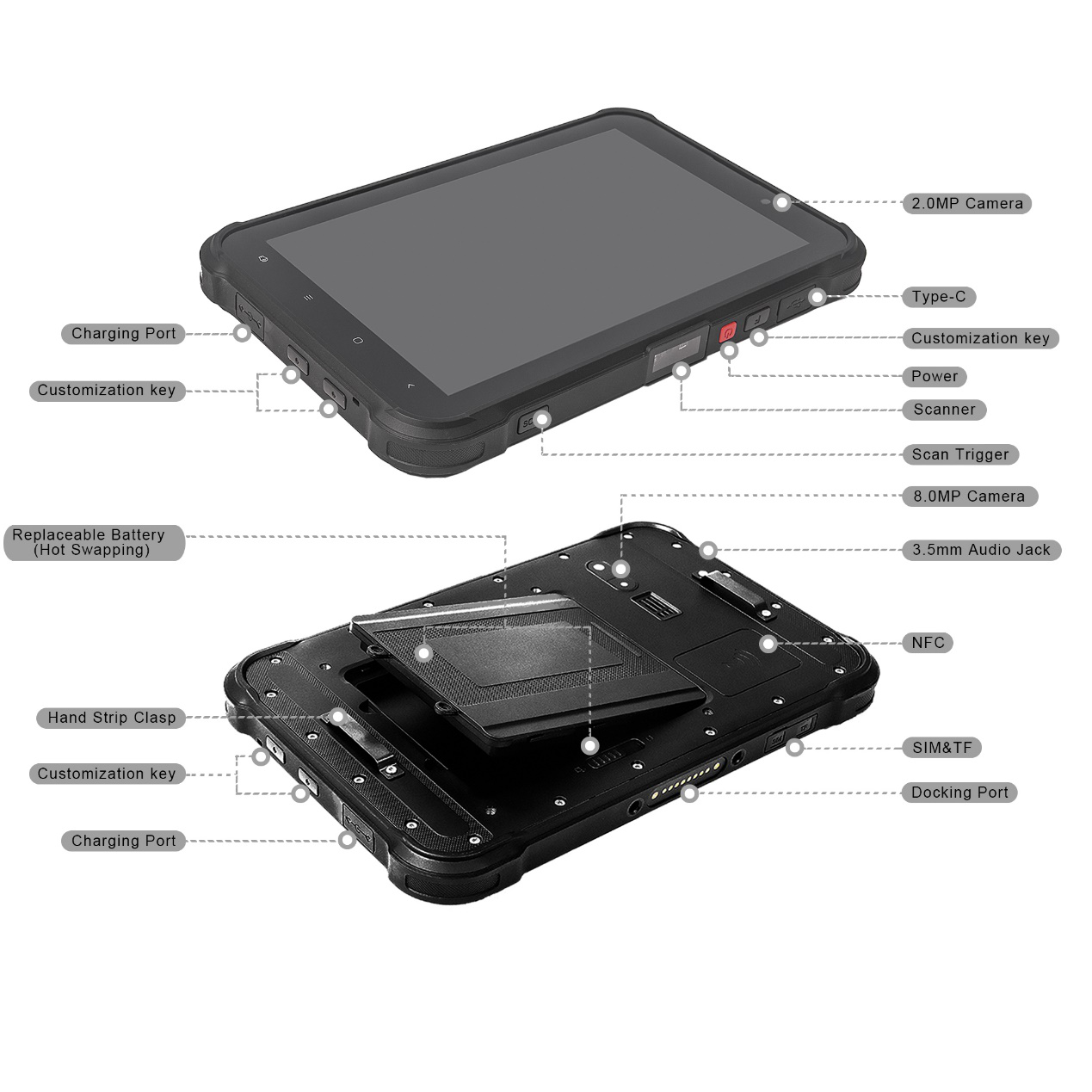 It come with Android 7, android 10 OS(optional), support VESA, for shock and vibration applications, such as wheeled or composite vehicles, machined aluminium, VESA mounts to hold the V800.The bracket can be oriented on a vertical or horizontal plane and connected to the interior of the vehicle by a through-bolt or bolt

V800 Rugged handheld terminal, Rugged pad android support IP67, dustproof, waterproof, shockproof. The highest light is replaceable battery. The replaceable battery brings an excellent user experience to the end user.
V800 2D scanner function android system and NFC Integrate internal warehouse management system, it could be deal with over 20,000 orders, In the process of further promoting the digitization of the company, rugged tablet pc, pad,handheld terminal should extend to all of warehouse region, for example: it will be a successor to the warehouse and logistics side who will be familiar with the increasing number of warehouse locations and employee requirements. One of our customer The logistics center speaks highly of V800 Rugged industrial Tablet, Rugged physical design with light weight, Simple operation. High performance multi-touch display with high brightness, even in changing light intensity can read data on the go. V800 rugged handheld terminal was approved IP67 and MIL-STD-810G by SGS company.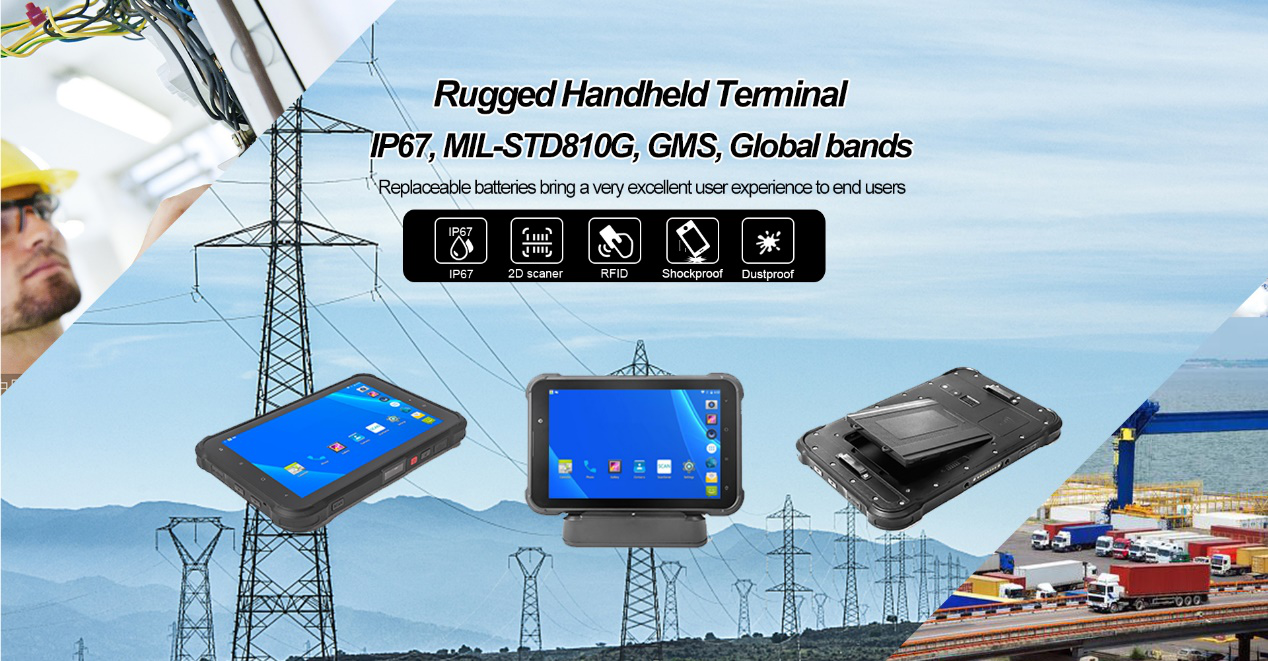 On the charging, V800 handheld terminal have both charging way, Type-C or DC charging, you can use one of them according to your environment. At the same time, cradle or docking charge is also supported.
---
Post time: Aug-18-2020